Allan Herschel Carousel Company Building Photo, North Tonawanda, NY
Regular price
$ 26.00
$ 0.00
Herschel Carousel Company Photo
The Allan Herschell Company Building in Buffalo (North Tonawanda) NY is available as a ready-to-hang Float Mount or just as a print.
All Herschel Carousel Company Photo Mounted Images are "Ready To Hang". They have been laminated to protect the photographic image from moisture and dirt. The ultra-hard scratch resistant laminated surface is water resistant and can be cleaned easily with a soft cloth or towel.
I then float mount the Herschel Carousel Company Photo image on a lightweight, yet rigid, expanded polyvinyl substrate which is excellent for mounting photographic images thus giving it a sturdy surface to hang on the wall. 
The substrate board is then attached to  wood extensions on the back enabling it to  "Float off the wall" it is hanging on. Floating artwork creates such a lovely effect that can enhance the overall beauty of the artwork and look great on any wall.
Included is the proper hanging system for that size artwork.  With the protective lamination included, no heavy glass to worry about.
This hanging system I offer is the easiest, safest, most ideal way to hang all my photographic art.
8x10 and 11x14 float mount images come in a window gift box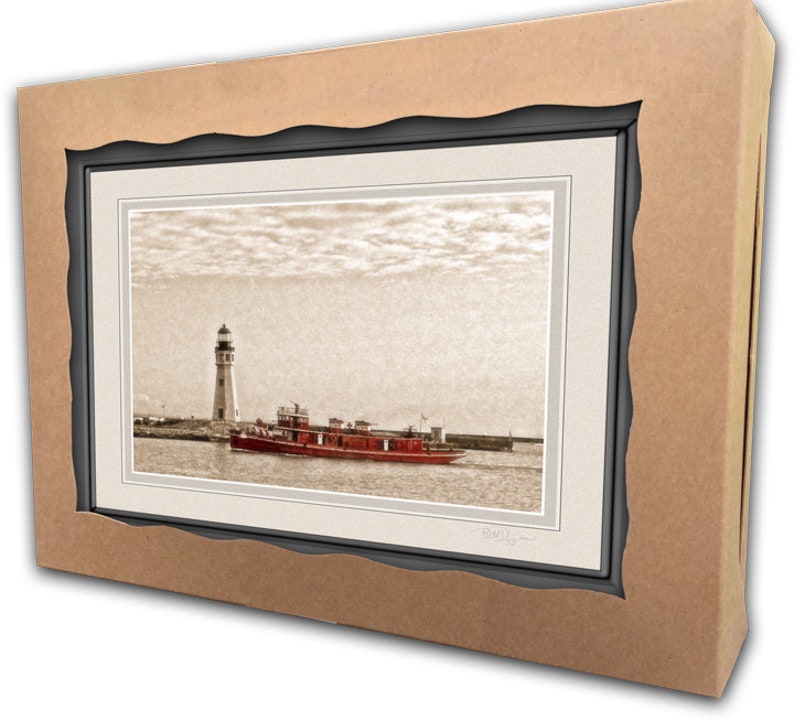 at no extra charge.  Herschel Carousel Company Photo is viewable without opening the box. 
:: Print Only Size is of print image only::
See all my newest 2021 Additions of Buffalo NY Photography
About The Allan Herschell Carousel Company Photograph in Buffalo NY
The Allan Herschell Company specialized in the creation of amusement rides, particularly carousels and roller coasters. The company manufactured portable machines which could be used by traveling carnival operators. It was started in 1915 in the town of North Tonawanda.
This is a original photograph by Jman Photography .All photographic artwork is the property of the artist and copyrighted. Please contact if you wish to use for commercial use.
---
Share this Product
---
More from this collection